The fabulous Japanese indie rock band Galileo Galilei are back this month with their first song in seven years.
The band disbanded in 2016 but got back together late last year and now includes two founding members — lead singer Yuki Ozaki and drummer Kazuki Ozaki — one returning member guitarist Fumito Iwai, who originally left the band in 2012, and new member bassist Masaki Okazaki.
This week, the Japanese band also released the first single from the latest line up.
That single is Galileo Galilei's 'YonhikinoKujira', and is a catchy new track with an addictive melody that has been released in time for their upcoming planned short tour of Japan.
That tour starts on May 31st with a concert at the Zepp concert hall in Sapporo, then will see the indie band performing concerts in four more cities in June — Nagoya, Osaka, Fukuoka, and Tokyo.
Along with the release of Galileo Galilei's 'YonhikinoKujira', the song also got an official music video.
The black and white video is simple in that it just features all four members of the band performing the track. Something I am not complaining about.
The single itself is also part of the Tsunagari Daisuki Box box set, which was released a couple of days ago (watch the promo video for that set below). Unfortunately, it has not yet been released on streaming platforms like Spotify.
Something that is a shortcoming for many Japanese artists, who are still lagging behind Korean artists when it comes to giving access to their music to fans outside Japan.
And, by the way, if the name Galileo Galilei sounds familiar, but you are not quite sure why, the indie rock band provided theme songs for several hit anime a few years ago.
They include ''Aoi Shiori' (aka  (青い栞, or Blue Bookmark), the gorgeous theme song for the hit anime series Anohana: The Flower We Saw That Day.
Watch Galileo Galilei's 'YonhikinoKujira' music video below. Now isn't it just fabulous that they are finally back, because there is nothing like those catchy guitar-driven songs they are known for creating.
Follow the band on YouTube and Spotify (with fingers crossed their new music will be up there soon too).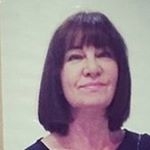 Latest posts by Michelle Topham
(see all)