While watching Gavin James singing 'Bitter Pill' on James Corden last night, it suddenly reminded me of one of his latest music videos — the gorgeous music video for 'For You', a single from his new album 'Live At Whelans'.
And I love this video because 'For You' is a super sad, soulful song that really tugs at your heart strings, and the accompanying video is perfect for it as it shows a teenage girl dealing with an alcoholic mother, and a boyfriend who cheats the minute he's away from her.
But what's lovely about this is, even though the mother has problems of her own, when it comes to her daughter, she's going to be out there fighting for her. Literally…fighting for her, if that's what it takes to protect her, even at the embarrassment of herself.
So Gavin James 'For You' is my Repeat Rotation Video today, because I wanted to hear his emotion laden voice and watch that lovely video a few more times.
Watch it below. And, of course, get his amazing album 'Live at Whelans' if you love this, as every other track on the album is as perfect.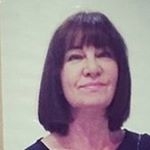 Latest posts by Michelle Topham
(see all)