Last year was a quiet one for British singer songwriter George Ezra, who managed to stay mostly out of the limelight.
In 2017, however, he's been making up for it a bit with a new single released and, this week, a performance of a very cool cover of Bobby McFerrin's 'Don't Worry Be Happy' in the BBC Radio 1 Live Lounge as part of the BBC's Live Lounge Month 2017.
Funnily, too, Ezra has grown quite a bit since his first appearance in the Live Lounge four years ago with just his guitar. Now he has a seven-piece band backing him up. A pretty stellar one too, and one that even includes trumpets.
It wasn't just 'Don't Worry Be Happy' he and his band performed either.
George Ezra also sang 'Don't Matter Now', the new single from his upcoming second album just released back in June.
No date yet, though, as to when he will actually be bringing the album to record shelves but, in my mind, it can't be soon enough.
Watch George Ezra's fun cover of 'Don't Worry Be Happy' and his latest gem 'Don't Matter Now' below.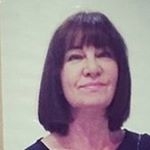 Latest posts by Michelle Topham
(see all)