Gin Wigmore releases 'New Rush' in preparation for third studio album
New Zealand singer songwriter Gin Wigmore has a new single just released. Called "New Rush", it's the first single from her upcoming third studio album Blood to Bone. The song was co-written by Gin and Charlie Andrew.
Now, of course, I was expecting 'New Rush' to be something quite spectacular, seeing as how Gin's first two albums were so memorable and even more successful (both went platinum many times over). I'm happy to say I wasn't disappointed.
'New Rush' has Gin's distinctive sound but, on this one, her voice is a little more rough than normal, which I loved. The song also has a great beat, nice drums, and a lovely melody with a cool hook.
And, you know me, often the mark of a good song is it makes me want to dance and yep, 'New Rush' has had me dancing around my house since the minute I first heard it. Check it out below to see what I mean.
As for Blood to Bone, it will be out on June 30th.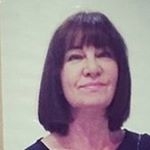 Latest posts by Michelle Topham
(see all)