Thanks to actress Emma Stone who, in an interview this week, gave me a nudge to get back into listening to K-Pop, I'm watching one of my current favorite Korean pop music videos as my Repeat Rotation Video today. A video by Korean band Girls' Generation — one of the most successful girl bands in Korean music history.
The video is Girls' Generation's 'Party', a brand new video that was shot in conjunction with Thai Airways and actually filmed on Koh Samui, Thailand.
And I love this song because it's such stereotypical 'bubblegum pop', from the catchy and fun nature of the song itself with its 'whistle hook', to the bright and cute video the girls filmed.
And let's face it, Girls' Generation's 'Party' is going to be another huge hit for them. It's the perfect summer club dance track. Plus, although the video was only released a week ago, it already has almost 15 million hits on YouTube. Just sayin'.
If you're not familiar with Girls' Generation, they are fabulous and highly addictive.
They are an eight-member K-Pop band known for their bubblegum pop. Their songs always have a great beat, a catchy, addictive chorus, and make you want to dance. And their videos are bright, colorful and extremely cute.
The band has been around since 2007, with the current line-up being Taeyeon, Sunny, Tiffany, Hyoyeon, Yuri, Sooyoung, Yoona and Seohyun. Another girl, Jessica, left the band a couple of years ago to pursue a solo and acting career.
Now watch Girls' Generation's 'Party' in the official music video below, and tell me they are not just the cutest girls.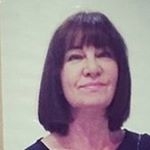 Latest posts by Michelle Topham
(see all)