That banging rap song on Apple TV's Swagger trailer this week was American rapper Gizzle's 'Get Loud For Me'.
The song was played throughout the trailer, powerfully kicking it off and then bringing it to an explosive finish, and was the perfect track for that high-energy trailer.
Gizzle's 'Get Loud For Me' is from her five-track EP 30-0, which the rapper self-released in 2017.
It is one of a slew of songs the South Los Angeles native has written over the last decade. Many of which have been ghostwritten for artists as high profile as Nicki Minaj, Iggy Azalea, Travis Scott, T.I. and Kanye West.
She has also been a frequent collaborator of Puff Daddy and Ty Dolla Sign.
Gizzle's 'Get Loud For Me' has not just been featured on the Swagger trailer, though, as it has also been a big hit with music supervisors other than those working on Swagger. So much so, the track has been used on shows like The Boys, Power, Dare Me, grown-ish, All American and Lethal Weapon.
Swagger premiered on Apple TV+ yesterday with its first three episodes. The 10-episode series will have one episode released on the platform every week until its finale on December 17th.
The youth basketball-themed show tells the story of 14-year-old Jace. A high school basketball player who is desperate to make his dream of joining the NBA come true, but who also has to deal with the realities of coaches, opportunism and corruption while growing up in a world where black teens are often discriminated against.
Listen to Gizzle's 'Get Loud For Me on her EP 30-0, and in the video below. You can also re-watch that cool Swagger trailer down there as well.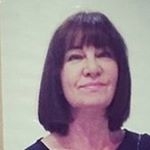 Latest posts by Michelle Topham
(see all)