British psychedelic pop band Glass Animals released an official music video for their new single 'Heat Waves' today.  But this one was far different than their usual videos and far different than it was probably initially meant to be.
That is because the band filmed the music video in lead singer Dave Bayley's neighborhood in East London during the height of the COVID-19 lockdown and only filmed him live, while the other band members only appeared on TV sets due to social distancing.
The video itself was filmed by the people who are standing in their windows with their mobile phones while they are in lockdown themselves.
As Bayley explained in the track's YouTube notes, the 'Heat Waves' music video is also about the devastation of the coronavirus on the music industry and particularly on the live music scene, much of which will never recover due to the lockdowns and, thus, the concert halls' and clubs' subsequent financial collapse.
As he says:
This video is a love letter to live music and the culture and togetherness surrounding it. It was filmed at the peak of the lockdown in my neighbourhood in East London by the lovely people who live around me, just using their phones. These are people who are usually out at shows, in galleries, going to cinemas etc. These venues are left empty now, and many of them will not survive.

The song is about loss and longing, and ultimately realizing you are unable to save something…and this video is about that but for art, being together, and human contact. Huge love and thank you's to everyone who got involved and helped out. When everyone was leaning out of their windows filming, I felt that same sense of togetherness and spine-tingling energy that happened at live shows.

It made the coldness of performing to an empty room with the band stuck on screens feel even more heart-breaking.
Glass Animals 'Heat Waves' is from the band's upcoming third studio album Dreamland.
That album is due to be released on August 7th, 2020 via Universal Music and Polydor. You can pre-order it now.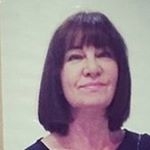 Latest posts by Michelle Topham
(see all)