Irish singer songwriter and guitarist Glen Hansard has released the official video for his new single 'Winning Streak'. The song is from his sophomore solo album Didn't He Ramble. A 10-track album recorded in Dublin, Chicago, New York and France.
As for 'Winning Streak', it's a deceivingly simple acoustic number that, on first listen, you may think "Hmm, well that was pleasant" and then try to move on. Funny thing, though, is you can't.
I played it once. Walked away from my computer, but was back three minutes later and played it again. 'Winning Streak' has now been on repeat for about the last hour and I'm loving it more and more with every play. It holds such a heart-warmingly lovely message "May your winning streak never end", and is such a pretty song. It just grabs on and doesn't let go.
As for Glen Hansard, of course, he is well known for starring in the movie Once (and if you haven't seen it, do, it's wonderful), a movie he co-wrote and performed all of the songs for with then partner Marketa Irglova, and one that earned him and Irglova an Oscar for the song 'Falling Slowly'.
For many years Glen Hansard also performed as part of The Frames, and then later on as The Swell Season with Irglova, but he went solo in 2012 with his debut album Rhythm and Repose.
He's now back with his second album, Didn't He Ramble, which will be released on September 18th. The album also includes collaborations with people like Iron and Wine, the Dubliners' John Sheahan, and Sam Amidon.
You can pre-order Glen Hansard's 'Didn't He Ramble'  on CD and LP at Anti Records or digital at iTunes.
Meanwhile, watch Glen Hansard's video for 'Winning Streak' below.
Hansard said about the song in an email to NPR "Each day we're alive is a day we can reinvent or look at life from a different perspective. Nothing changes until we do, so it's a song of encouragement to see these things and act on them." Now isn't that a lovely sentiment.
More: Glen Hansard's 'When Your Mind's Made Up' is pure, unadulterated emotion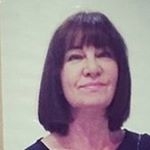 Latest posts by Michelle Topham
(see all)