South Korean actors Go Kyung Po and Kang Han Na have been confirmed to be starring in the upcoming romance comedy No Secret (working title).
The JTBC drama (Korean title 비밀은 없어) is written by Choi Kyung Sun, and is being directed by Jang Ji Yeon (Nevertheless).
No Secret tells the story of announcer Song Ki Baek (Go Kyung Pyo) and writer On Woo Ju (Kang Han Na).
Song Ki Baek is doing well in his life and is liked by just about everyone. Until, one day, he wakes up and has contracted a condition whereby he speaks before he thinks.
As you can imagine, that begins to put formly almost-perfect Song Ki Baek in great difficulties in both his career and his personal life.
Then, along comes On Woo Ju, a variety show writer, who doesn't always have good morals when it comes to deciding what to include on a show.
And, of course, she believes putting Song Ki Baek on a new dating show will make for a good experience, as she thinks his new honesty is charming.
Go Kyung Po, of course, is most recently known for his role as Jung Ji Ho in Love in Contract. Before that, he starred in dramas like Private Lives, Cross, and Strongest Deliveryman.
With his casting as the male lead in No Secret, it looks like 2023 is starting off to be a busy year for the 32-year-old actor, as he is also already confirmed to be appearing in D.P. Season 2 this year.
Meanwhile, Kang Han Na was loved last year for her role as Yoo Jung in the historical drama Bloody Heart. She also recently starred in Start-Up, My Roomate is a Gumiho and Bite Sisters.
No Secret is Kang Nan Ha's first main role to be announced for 2023, but considering how popular the actress has become with fans, it isn't likely to be her last.
No announcement as yet been made as to who else will be taking starring or supporting roles in No Secret, nor when the drama will begin filming or be released.
The only thing production company KeyEast Entertainment has said so far is that they expect the upcoming rom-com to air sometime in 2023 on JTBC.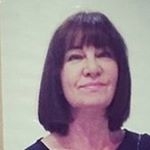 Latest posts by Michelle Topham
(see all)