American heavy metal, post-grunge rock band Godsmack has just announced their eighth studio album, with a release date of February 24th, 2023.
It will be the last full-length original album the together-for-almost-30-years band releases.
Called Lighting Up The Sky, the album will also be the long-time rock band's first full-length release since their 2018 When Legends Rise.
That album was an enormous success for the band, making it to #1 on four charts in the U.S., including the Top Rock Albums chart and Top Alternative Albums chart, as well as charting high in nine other countries.
It was also an album that moved them away from their usual heavy metal sound to one much more rock-oriented. A sound fans obviously loved.
Along with the Lighting Up The Sky announcement, Godsmack released the album's cover art, as well as its first track.
Called 'You and I' (listen below), it is a song that immediately proves just a few lyrics in that band frontman Sully Erna has still got the same amazing voice he had when the band first got together in 1995.
Twenty-seven years later and that voice of his is still a thing of wonder, eh?
As for the Lighting Up The Sky tracklist, in an interview early last year, Sully admitted it might have taken the members of Godsmack quite a while to get back into writing songs again.
But, when they did, they had all 12 tracks for their eighth album written in just three weeks.
And while, if they stick to their decision, Lighting Up The Sky will be Godsmack's last original album, they say they do still plan on releasing compilation albums in the future, as well as touring for a very long time to come.
That Lighting Up The Sky tracklist now looks like this:
You and I
Red White & Blue
Surrender
What About Me
Truth
Hell's Not Dead
Soul on Fire
Let's Go!
Best of Times
Growing Old
Lighting Up The Sky
You can pre-order Godsmack's Lighting Up The Sky, as well as pre-save it on various music streaming platforms from here.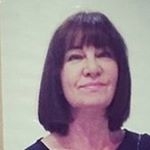 Latest posts by Michelle Topham
(see all)