According to several Korean news media outlets, Korean actress Gong Seung Yeon will be starring in I Will Travel For You, an upcoming drama based on a Japanese novel by author Harada Maha (原田 マハ).
The Korean adaptation will be the second adaptation of the popular travel novel as a 4-episode Japanese production Tabiya Okaeri (aka 旅屋おかえり), also known as The Long Way Home, came out last year.
My Drama List describes the plot of that adaptation like this:
Using her stage name, Oka Erika works as an entertainer and a program reporter. She is in her 30's and her real name is Okabayashi Eriko.

Erika loves to travel. Her program "Chobit Tabi" is also about traveling, but the show is stopped due to a mistake by Erika. At that time, a letter is delivered to her management company.

The letter asks if Erika can go on a trip instead of her sick daughter.
I Will Travel For You will be the first drama for the 30-year-old Gong Seung Yeon in 2023, although she is already confirmed to be starring in a couple of movies some time this year.
Last year, the actress starred as main lead Song Seol in the hit procedural drama The First Responders.
She has also already filmed the second season for that drama, which will be out in July this year.
There is no word yet on when I Will Travel For You will begin filming or when it will release. We will update you as soon as that information is released.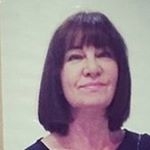 Latest posts by Michelle Topham
(see all)