Listen to Goo Goo Dolls sweet version of Christmas song 'Silver Bells'
Looking for some cool Christmas music from one of your favorite bands?
If so, don't miss listening to the newly released Goo Goo Dolls sweet version of the classic Christmas song 'Silver Bells'.
The song even comes with a video of a roaring fire — perfect to fire up on the computer and pretend you're warming yourself around it. (And yep, I could do with one of these here in Vienna — it's freezing!)
And here's a little bit of trivia for you. 'Silver Bells' was first recorded by Bing Crosby and Carol Richards in 1950, and then performed on film by the legendary Bob Hope and Marilyn Maxwell in the 1951 movie The Lemon Drop Kid. Both versions are beautiful.
Goo Goo Dolls version of 'Silver Bells' is pretty too, as lead vocalist John Rzeznik has that gorgeous husky sound to his voice that, to me, makes this song sound even richer than normal.
Listen in the video below.
Related: Goo Goo Dolls release 'Boxes' and it's a gorgeous love song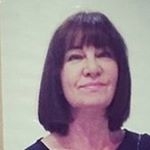 Latest posts by Michelle Topham
(see all)