Photo Goryeo–Khitan War, Episode 1 courtesy KBS2
Goryeo–Khitan War, Episode 1 beats Castaway Diva in the ratings
With the new KBS2 historical drama Goryeo–Khitan War (aka 고려 거란 전쟁 in Korean) not yet available to most of the world outside South Korea, at least on legal streaming services, it may be a while before most of us get a chance to watch it.
Advertising
That being said, if the K-drama continues to do as well as its first episode did last night in Korea, chances are international streaming services may soon be rushing to air it.
That is because the Goryeo–Khitan War, Episode 1 ratings are out showing the new drama performed so well with audiences last night, it beat the very popular Castaway Diva in the same time slot on Saturday night.
Those ratings also show Goryeo–Khitan War, Episode 1 earned 5.5 percent of the audience nationwide, while grabbing 5.1 percent of the audience share in Seoul.
Both ratings put the drama in 5th and 6th places in their respective regions for the day.
Where can you watch Goryeo–Khitan War?
At the moment, Goryeo–Khitan War (also known a Korea-Khitan War in English) is only airing on KBS2 in South Korea, and streaming on Wavve in Korea, on Kocowa in North America and on Netflix in a handful of Asian countries.
Advertising
That means, if you live in the U.S., Europe, South America, Africa, the Middle East and most countries in Asia, you cannot currently watch the planned 32-episode drama legally.
But, with Netflix often airing a K-drama in a limited region for the first few episodes and then expanding it worldwide soon after, and with Goryeo–Khitan War doing so well in South Korea, it is likely Netflix will expand the regions it is available in soon.
Fingers crossed.
Goryeo–Khitan War stars Kim Dong Jun, Ji Seung Hyun, and Choi Soo Jong.
The KBS2 drama tells the story of King Hyeonjong (played by Kim Dong Jun) who, along with Commander-in-Chief Gang Gam Chan (Choi Soo Jong) unites the Korean state of Goryeo and leads a victorious war against the Khitans.
The K-drama airs on KBS2 every Saturday and Sunday at 21:25 (KST), and is scheduled to run until February 25th so, once you do start watching, make sure you are in it for the long-haul.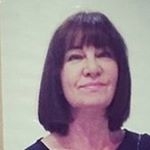 Latest posts by Michelle Topham
(see all)