The Kaina of the Great Snow Sea ending theme 'Juvenile' just got an official music video from the Japanese vocal group GReeeeN.
And, unlike many anime theme songs, the music video doesn't feature clips from the anime or have anything to do with the anime at all.
Instead, GReeeeN's 'Juvenile' music video tells the story of a young Japanese boy who loves two things — his guitar and a Western girl whose photograph he carries around with him.
But, after being made fun of by his friends, he believes there is no way either of those things will make him happy. Until, one night, a strange man breaks into his room and takes him away in a time-traveling car to a concert taking place several years later.
There, the boy sees himself as an adult who is now playing in a rock band on stage, while hundreds of fans scream their approval. In the audience is the girl the boy likes watching him admiringly.
All of this then motivates the boy to go back to the present time and work even harder to perfect his guitar skills. After all, he has a big future ahead of him.
The Kaina of the Great Snow Sea ending theme itself is upbeat, fun and catchy as hell.
As for the anime (known as Ooyukiumi no Kaina in Japan), it tells the story of Kaina, a boy living in the giant tree tops far above a dying world as the Great Snow Sea encroaches on every piece of land covering the world in snow.
One day, he discovers an unconscious girl, Liliha, who apparently lives in the land of snow and is a Princess of the land of Atland. She is on a journey to find water, so she can save her country that is now dying.
Together the two set off down to the Snow Sea to learn the secrets of this world, and to try to save it.
Watch GReeeeN's 'Juvenile' music video, the Kaina of the Great Snow Sea ending theme song, down below. You can also listen to it on the Spotify player.
With two episodes out so far, Kaina of the Great Snow Sea itself is streaming via Crunchyroll.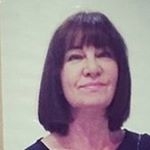 Latest posts by Michelle Topham
(see all)