American punk rock band Green Day showed up on The Late Show with Stephen Colbert last night to give a kickass performance of one of their latest singles 'Still Breathing'. The track is from the Grammy Award-winning band's twelfth studio album Revolution Radio, which was released back in 2016.
The album hit the number one spot on the album charts in the US, UK, Canada, Croatia, Italy, Ireland, and Scotland, and also appeared on several critics' Best Albums of 2016 lists.
As for Green Day's appearance, it was actually recorded last week but, due to the NCAA Basketball Tournament, those Colbert episodes were delayed until this week.
Surprisingly, the performance was also the first time Green Day had appeared on The Late Show. Hopefully, it won't be the last as, even God wants them to show up there again (watch the video!).
And, is it just me, or is it really hard to believe lead singer Billie Joe Armstrong is 45 years old?
He hardly looks any different than he did when the band first hit the big time with their album Dookie back in the early 1990s.
Watch him, and them, below to see what I mean. And, if you don't have it yet, you can pick up Revolution Radio on any of the major music sites.
Update: Sadly Colbert has deleted the video of Green's performance from his YouTube channel (which is why we no longer promote performances on his show). So I'm including this cool performance of Green Day's 'Still Breathing' at Pinkpop Festival instead. Enjoy.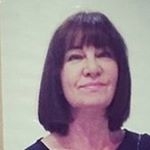 Latest posts by Michelle Topham
(see all)