Punk rock band Green Day has released their 'Youngblood' lyrics video, and it's a collage of images and video clips of cute young women, motorbikes, skulls and guitars along with a theme of when you're young you can pretty much do what you want.
Interesting too, as it fits in well with the theme of their new album, Revolution Radio, which 'Youngblood' hails from. The theme of the overwhelmingly violent culture the United States has nowadays, and how the country's young people have more of a 'me before everyone else' ethos than ever before.
Watch Green Day's 'Youngblood' lyrics video below to see what I mean. Plus, it's cool, it's wild, and the song isn't bad either.
You can buy Revolution Radio from all major digital music sites by clicking on the button below.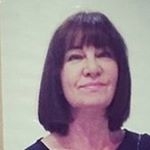 Latest posts by Michelle Topham
(see all)