It is Repeat Rotation Video time and, because I'm in a kickass-let's-get-a-helluva-lot-of-work-done-today mood, I just had to choose Green Day's 'Good Riddance (Time Of Your Life) to listen to throughout my day.
And that is because, as hard as I have to work sometimes to get what I want, working that hard does make you appreciate what you have. And, yes, right now, I am having the time of my life. Work and all.
Besides, I have to say, what with my recent move to Vienna, Austria and just an overall enormous upheaval of my life, I really am rocking these lyrics right now.
Another turning point, a fork stuck in the road
Time grabs you by the wrist, directs you where to go
So make the best of this test, and don't ask why
It's not a question, but a lesson learned in time
By the way, Green Day's 'Good Riddance (Time Of Your Life)' was released in 1997 on the band's Nimrod album. And it's become somewhat of a classic since its release, selling millions of copies and with a video that won the MTV Video Music Award for Best Alternative Video.
It was also heard during the series finale of Seinfeld, and became an even bigger hit after that.
Watch it below. Because, man, that's a good motivational song to work to.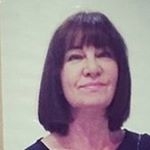 Latest posts by Michelle Topham
(see all)