American singer songwriter and music producer Greg Laswell has made a huge name for himself as the singer to go to when you want a gorgeous song for a TV series or movie soundtrack.
This week Greg Laswell's 'For You' showed up on the latest episode of Grey's Anatomy — Season 15, Episode 14, "I Want a New Drug".
The track was played as Carol pleads for Betty to live, as Ralph gets Jackson's camping gear, as Jo asks Alex about his childhood with his dad and as Betty wakes up.
'For You', however, is not the first time a Greg Laswell song has been featured on Grey's Anatomy.
In fact, the 44-year-old singer has had an enormous number of songs featured on the show, right from his first song feature in 2008 with 'Comes and Goes (In Waves)'.
Other TV shows Laswell's songs have appeared on include One Tree Hill, Smallville, Without a Trace, Cold Case, 90210, True Blood, Army Wives, Sisters, Parenthood, CSI: Miami, The Vampire Diaries, Dollhouse, The Hills and a slew of other shows and movies.
Greg Laswell's 'For You' is from his latest album Next Time. He has seven other albums released, three EPs and 10 singles.
Listen to Greg Laswell's 'For You' in the lyrics video below. You can hear his album Next Time in its entirety in the Spotify widget below that, and a lot more of his songs on his popular YouTube channel.
Related Reading: Greg Laswell's gorgeous song 'How the Day Sounds' was featured on Sisters 
Greg Laswell's 'Dodged a Bullet' is the modern, catchy waltz heard on The Blacklist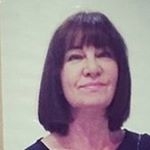 Latest posts by Michelle Topham
(see all)