While much of the talk about Gwen Stefani on the Internet at the moment is on how amazingly young she looks (she's 46, yet looks like she's in her mid-20s), it really should be more about how incredible she is when she performs live.
Case in point, Gwen Stefani singing her new single 'Used To Love You' live on The Ellen DeGeneres Show this week. A song that is obviously about her ex husband Bush lead singer Gavin Rossdale, and one that Stefani sings live to perfection.
Stefani's performance of 'Used To Love You' on Ellen was also the first time she's ever sung it live on TV. Which leads me to say, "Hell, girl, if this is the first time, what's it going to sound like at the 20th time, because this is amazing".
Watch Gwen Stefani sing 'Used To Love You' on The Ellen DeGeneres Show below. Gorgeous, stylish, an incredible live performance and, yep, I do love the song.
It's no wonder she's never lost the popularity she had as lead singer of No Doubt decades ago, because she really does rock.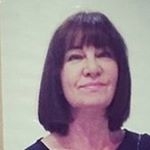 Latest posts by Michelle Topham
(see all)