Pop rock trio HAIM is back today with their second single of the year — 'Now I'm In It'.
Produced by Rostam Batmanglij and Ariel Rechtshaid, 'Now I'm In It' is all about that deep-in-a-depression-so-bad-you-can't-leave-the-house feeling many of us get at least once in life.
With lyrics like:
Cause now I'm in it
And I've been trying to find my way back for a minute
And the rain keeps coming down along the ceiling
And I can hear it
But I can't feel it, oh
HAIM's deceptively upbeat new song actually tells a completely different story.
That reality is shown in the accompanying Paul Thomas Anderson-directed music video for HAIM's 'Now I'm In It', where we see Danielle Haim struggling through a work, party, getting on with life day until she collapses and is hauled away on a stretcher by her sisters.
As HAIM explained about the song's upbeat feeling in a press release:
"Even when we're writing about something dark or more serious, we like to tie it up in a bow so that there's a bit of lightness to it. We want our music, and this song especially, to be the thing that helps you get through that rough time".
Watch and listen to HAIM's 'Now I'm In It' in the video below.
It is this year's second single from the trio of sisters, and one of their catchiest I've heard yet.
Related: Watch HAIM's cool performance of  'Want You Back' live in the BBC 1 Live Lounge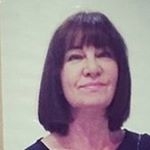 Latest posts by Michelle Topham
(see all)