Halsey continues bisexual theme of 'Bad At Love' in Saturday Night Live performance
Just about every singer wants to get the chance to give a live performance on Saturday Night Live at least once in their life, as it can do amazing things for their career.
So, it is no surprise the 23-year-old synthpop singer songwriter Halsey was blown-away when she got her chance last night on the first show of the new season (January 13th, 2018).
Halsey appeared on Saturday Night Live last night to perform 'Bad At Love', the second single from her massively successful sophomore studio album Hopeless Fountain Kingdom, and a single with lyrics that emphasize Halsey's own bisexuality.
'Bad At Love' has been certified Platinum in both the U.S. and Australia, and Gold in Canada since its release on August 22nd last year.
Last night's SNL performance of the track was also superb vocally and visually, as she strode around the stage while wearing lingerie, high heels and an over-sized yellow fake fur coat, and supported by some darned stellar backing dancers.
Dancers that also illustrated that bisexual theme.
And a performance Halsey herself was obviously delighted with when she was done, if that massive grin is anything to go by.
She also came back on stage later on in the show with rapper G-Easy to give an equally stellar performance of her latest collab single 'Him & I'.
Watch Halsey perform on SNL in the official video below. Yep, she's delighted with her SNL experience. Good for her!
Related: Halsey's vocals are absolutely incredible at VEVO's Hopeless Fountain Kingdom concert — Watch all her songs here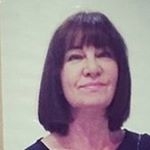 Latest posts by Michelle Topham
(see all)