American artist Halsey isn't just a singer, songwriter and activist, as of a couple of weeks ago, she is also the founder of a make-up collection.
Called about face Make-Up, it is the latest celebrity beauty line. A line the singer says she had "worked tirelessly on for years" before she felt it was ready to release to fans.
Today, that make-up collection comes with a new line — the about face: Anti-V Day collection — and with a new launch commercial released just days before hated-by-many Valentine's Day.
As Halsey never does things like everyone else, the about face: Anti-V Day commercial runs more like a skit than a commercial. And she comes off as the annoying pain-in-the-ass that she isn't.
In the commercial, Halsey is lounging around in a bubble bath eating a huge tray of iced donuts while calling friends to ask them to do increasingly bizarre things in the commercial she is about to shoot for her new make-up line.
The friends are apparently used to being personally victimized by Halsey, however, so they call each other to complain.
By the time the conversations finish, every woman has decided she has a cold coming on and simply won't be available for Halsey's about face: Anti-V Day commercial shoot.
Sorry.
It is then left up to Halsey to find a substitute for the commercial. But not one you might expect.
Watch Halsey's about-face: Anti-V Day commercial below. She might be annoying but, wow, is she beautiful.
Oh, and just in case you missed the singer's news last week, Halsey is currently pregnant with her first child. No wonder she looks like she is glowing.
You can order Halsey's about-face: Anti-V Day collection here.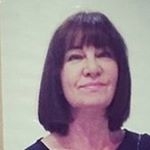 Latest posts by Michelle Topham
(see all)