There are some remixes that are done of popular songs where I always think, "God, what was the artist smoking to ever let anyone remix it like that, let alone actually release it?" Then there are those remixes where you hear it just once and think it's such an amazing version of the original song, it takes over the rest of your day.
Such is the case with Halsey's 'Colors' (Audien Remix), the original of which was released last month, but now has such a superbly fabulous remix, I've listened to it through about 20 times since it was uploaded to her YouTube channel this afternoon, and I'm still not done.
No surprise really. After all, Audien is a Grammy-nominated producer, and Halsey is the type of singer that is comfortable taking risks — but risks the right way. The result?
A phenomenal electronic extravaganza, with the most beautiful beats and Halsey's voice still as pure as it was on the original, but enveloped by a completely different sound and adrenaline fast.
Honestly, Halsey's 'Colors' (Audien Remix) has to be one of the best remixes of a song I already love that I've ever heard.
Listen to it below. Because it's bangin.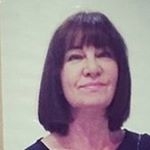 Latest posts by Michelle Topham
(see all)