Will Halsey's 'Now or Never' go viral on pop radio? Looks like it might
The current buzz in the music industry is that Halsey's 'Now or Never' will go viral and be a huge hit on pop radio for the 22-year-old singer songwriter. Not surprised as, just 30 seconds into it this morning, and I was already hooked.
Halsey's new single 'Now or Never'  is a different offering than we normally get from her too. Not so much alternative and a lot more mainstream pop than anything she has released on her own before.
As Erik Bradley, music director of WBBM Chicago, says about it — "The single feels like a legitimate Top 40 smash to me. It's one of those songs that I think is going to be bigger as time goes on. It's very hypnotic and sexy and all of the things we love in pop records."
Plus, don't you get the feel Halsey is growing into herself and her fame as time goes on, seeming less of an insecure, introverted 'cool poser kind of girl' and more of a major star? And this song is definitely appropriate for that.
Last week, Halsey also announced a new world tour to be kicked off in the fall.
A world tour that, as yet, can't really be classified as a 'world tour', as it's just hitting selected cities in the U.S. and Canada starting on September 29 in Uncasville, Connecticut. But, as Halsey gave concerts in Asia, Europe, Oceania and South America with her debut tour Badlands, I'm sure she'll be adding 'the world' to her latest one soon.
Related: Halsey's 'Hold Me Down' from 'Roadies' is so cool
Meanwhile, last Thursday night she performed 'Now or Never' on The Late Show starring Jimmy Fallon. A performance that some critics seemed to use to fixate on her 'revealing' outfit more than on her actual singing — but a performance which was sweeeeeeeet.
'Now or Never' is from Halsey's sophomore studio album Hopeless Fountain Kingdom, due to be released on June 2nd via Astralwerks. And an album that has a lot more pop offerings than just this one.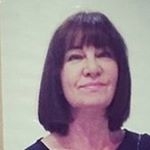 Latest posts by Michelle Topham
(see all)