Halsey's vocals are incredible at VEVO Presents 'Hopeless Fountain Kingdom' concert
On June 1st, Halsey gave her first full performance of songs from her just-released second album Hopeless Fountain Kingdom at VEVO Presents. A performance that not only had Halsey as fearless on stage as she has ever been, but one that showed just what a gifted live performer she really is.
And I watched that performance this morning through the videos her HalseyVEVO channel uploaded, and it struck me how much she is like one of my other favorite young singers — Norwegian singer Aurora.
Both women have the same type of fearlessness on stage that means they don't care how they look up there, how not-so-pretty their faces sometimes are or how odd their body movements.
Because being on stage in front of all those people is all about conveying how they feel when they sing, and how the emotions from the music they are creating are so important to them. Emotions they want to share with the people watching.
And what this lack of care about how they look does is it makes them magical. So magical, you cannot take your eyes off them as they move around the stage, seemingly oblivious to where they are or who is watching.
Related: Halsey is sexy and beautiful in The Fonda performance
And as for Halsey's vocals? Jesusf*ck, is all I can say, because they are incredible.
So much so, on some parts of some songs, it is hard to differentiate between the recorded version of the song she is singing and the one she is performing live. Her vocals are so precisely perfect, and so rich and with such depth.
Watch Halsey perform the songs from Hopeless Fountain Kingdom live in the videos below. I specifically love the opening minute of 'Eyes Closed' and 'Lies' — with their gorgeously sensual, throaty vocals.
As for Hopeless Fountain Kingdom, the entire album is brilliant. Each song tells a story and each song fits perfectly into place on the album and, again, Halsey's vocals on it are superb.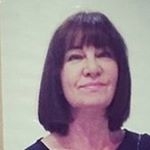 Latest posts by Michelle Topham
(see all)