Tokyo-based Japanese metalcore band HANABIE's long-awaited debut studio album Otome kaikaku is finally releasing this month via Far Channel Records.
On January 17th, to be precise, with streaming of the album available three days before on January 14th.
The album, whose title translates to Girl's Reform Manifest, is likely to be as loud, heavy and wild as you would expect from these amazing women.
As we already know from the music HANABIE has released in the past, it will also feature music from a variety of metal genres.
Otome kaikaku features 10 songs, which you will find on the album's tracklist below, and includes their 2019 single 'L.C.G.'
Most of the tracks on the album were composed by HANABIE guitarist Matsuri.
Otome kaikaku has been produced by Gaku Taura, the drummer for fellow metalcore band CRYSTAL LAKE.
As for HANABIE, they have been around since 2015, when high school students Matsuri, Yukina and Hettsu decided to start a band.
The band remained a trio for five years, spending much of that time performing live in places like Shinjuku and Tachikawa. Drummer Sae joined them just a couple of months ago.
Watch the band's official trailer for the release of Otome kaikaku below, and keep up-to-date on more news on their website, where you can also order band merch.
Also check out the music video for their single 'L.C.G.'. The song and music video were released before drummer Sae joined the band, and it is that version of the track that will appear on their debut album.
HANABIE also has an official Instagram account, which you should definitely follow as these women are seriously stylish.
The Otome kaikaku track listing is below and in the visual above.
01. SUNRISE MISO-SOUP
02. Sentimental☆Heroine
03. BUKKOWASU !!
04. Our 7days war
05. Reiwa dating apps generation
06. Invisible wall
07. We love sweets
08. L.C.G (2019 mix)
09. Genkai NUMA Life
10. Want to TIE-UP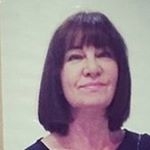 Latest posts by Michelle Topham
(see all)