Hans Zimmer's The Dark Knight at Coachella, best performance of the festival? Goosebumps, absolute goosebumps (Video)
Hans Zimmer's The Dark Knight at Coachella could just be the best performance of the entire festival — and it will give you goosebumps
The phenomenal German film composer Hans Zimmer proved once and for all last week you don't have to be a rock star to rock the Coachella stage. Especially when it comes to Hans Zimmer's The Dark Knight at Coachella, which some are saying was the best performance of the entire festival. Because, honestly, it will give you goosebumps.
And what's interesting here is, even though he has performed his music live plenty of times in the past, Coachella was Zimmer's first appearance at a festival anywhere. But, from the reaction of the crowd and from people all over social media who watched Zimmer on the live stream, I'm guessing it definitely won't be his last.
In fact, if Zimmer isn't a headliner at Coachella 2018, the festival is really letting one of its best artists down.
Besides, isn't it nice to be able to hear a stunningly beautiful film score played live and to absolute perfection, as opposed to some of the acts at Coachella that, frankly, wouldn't know what hitting an actual note was if they were given $10 million to find it.
Also do note just how many people are on that stage with Zimmer — who also plays the guitar himself through some of it.
That is a huge number of people on stage for a Coachella performance, and pretty much proves Zimmer did this for the love of it and not for the money he would make — which, frankly, would barely pay the salaries of all those incredible musicians that are with him.
Watch Hans Zimmer's The Dark Knight at Coachella in the video below. I suggest you do, though, at night, with the lights out, your headphones on and as loud as you can possibly get it. Because this, it's brilliant.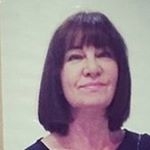 Latest posts by Michelle Topham
(see all)