Hanson's NPR Tiny Desk concert is musically tight and vocally superb
I don't think there has ever been an NPR Music Tiny Desk Concert that I have been disappointed in. Because, even if an artist doesn't give their best performance that day, it is still interesting to see how they perform squashed into such a tiny space and so close to their audience.
Case in point, the latest upload from NPR Music — a Tiny Desk Concert from indie pop rock band Hanson, who were at NPR as part of their 25th anniversary celebration as a band. A celebration that has included a huge world tour — the Middle of Everywhere: 25th Anniversary Tour.
As, although Hanson never really reached the massive superstardom their debut album Middle of Nowhere suggested they might (well, their label being merged with another one didn't help them much), they have still spent the last 25 years with an incredibly successful music career.
Yet, during NPR Music's Tiny Desk Concert, they still proved how down-to-earth and cool they are as they performed three tracks — 'Thinking 'Bout Somethin', 'This Time Around' and 'I Was Born' — and in between chatted to the audience about their albums, the future and new songs.
Hanson, of course, are the three Hanson brothers — Isaac, Taylor and Zac — and together they have released eight studio albums, which have all reached the top 40 in the U.S., as well as six top 40 singles.
The trio also does a ton of charity work for organizations that work towards eliminating poverty and AIDS in Africa, have released their own craft beer, worked on projects with people like Smashing Pumpkins and Cheap Trick, and started their own independent record label 3CG Records.
Hanson is currently working on a Christmas album that will be releasing on 3CG Records in the next few weeks.
Watch Hanson's Tiny Desk Concert in the video below.
And, yes, you can definitely see why those boys have been as successful as they have, as they are musically tight, write good songs and their live vocals are superb.
Related: My favorite Tiny Desk Concert of all time is Norwegian singer Aurora's — because she is utterly magical and so incredibly sweet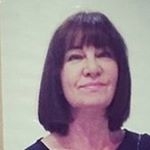 Latest posts by Michelle Topham
(see all)