As a huge Boys' Love fan, I could not be more pleased with the information that has just been released (via Newsen) about the upcoming Korean Happy Ending Romance, a drama that follows the love triangle of three men.
Not only did we get a gorgeous Happy Ending Romance poster (yes, all three of those boys are fine), but we also got extremely short character teasers for each of them that suggest they may be just as interesting as they are beautiful.
Advertising
Happy Ending Romance, an original drama from Idol Romance, follows three men in the publishing industry.
Kim Jung Hyun (played by Leo), a best-selling writer who keeps the world at bay, so that nobody discovers the secret he is hiding.
By his side is Cha Jung Woo (Karam), a man who also had a promising writing career, until he became tired of the corruption in the publishing industry and spoke out against it.
Now he is hiding away, licking his wounds, and refusing to write under his own name.
Meanwhile, the CEO of a successful publishing company, Han Tae Young (Ha Jong Woo), meets Kim Jung Hyun, and soon finds himself with feelings towards him that he didn't expect.
Advertising
Tae Young is also an upbeat, positive person who believes anything is possible if he tries. That is why his goal in life is to persuade Cha Jung Woo to stop avoiding the world, and instead stand up and face it.
Can Tae Young and Jung Hyun convince Jung Woo to give his writing career another try and, while doing so, will the feelings they both have for each other develop into something more?
And who, out of the three, will get their happy ending romance?
Don't just expect superb performances by these highly talented actors either, as it has also been announced both Leo and Karam will be singing songs featured on the drama's soundtrack.
Now that's something even more to look forward to.
Happy Ending Romance will premiere on KST in Korea on November 24th, and on Viki outside Korea.
Watch the just-released character teasers below.
Character video for Han Tae Young (Ha Jong Woo)
Cha Jung Woo's character video (Karam)
Kim Jung Hyun's character video (Leo)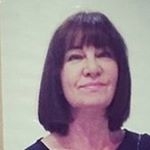 Latest posts by Michelle Topham
(see all)