Surprise as Harry Styles Performs 'Ever Since New York' on Saturday Night Live
And because I just finished writing about Harry Styles' first solo appearance on Saturday Night Live last night, I'll throw this one up here from the show as well. It's Harry Styles' performing the second song we've now heard from his upcoming self-titled debut album.
The song is called 'Ever Since New York', and it got its debut on SNL last night.
Personally, again, not a fan of the song (Styles seems to have a penchant for low-key, uninspiring songs, if these first two from his new album are anything to go by), but he can certainly sing them. Live too.
Although I have to say I am enjoying his move towards a more folk rock type of sound. Let's just hope the rest of his new songs are a bit more interesting, and less depressing, than the two we've heard so far.
Watch Harry Styles perform 'Ever Since New York' on SNL in the video below to see what I mean.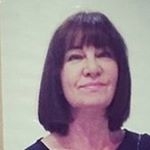 Latest posts by Michelle Topham
(see all)