Harry Styles's Solo Single 'Sign of the Times' is nowhere near as good as his fans say it is
You've got to admire to One Direction's fans. Any time one of those boys does anything musical, however ordinary, it's "Awesome", "Amazing", "the best song in the world", and out comes a flood of Internet drama. In reality, however, much of what the band has released in the past are decent enough songs with a catchy melody or a big chorus. But definitely not songs that are awe-inspiring.
Take Harry Styles's solo single 'Sign of the Times', for instance.
Released today, it's the first single Styles has recorded as a solo artist and, frankly, it's a boring song.
Yet fans are all over Twitter talking about "crying" when they first heard it.
Come on, now. Get some taste.
Because 'Sign of the Times', sure it's melodramatic, with its' sad piano and Styles's falsetto vocals.
But the song is overproduced, and has a dreary, dragging and thoroughly depressing tempo which, without any substance to back it up, leaves you feeling sort of…hollow.
Throw in the electric guitar chorus making the track sound like it would be more comfortable in the late 1980s, and I couldn't even get to the end of it I was so bored.
And, honestly, I'm disappointed because I expected so much more from Harry Styles.
Something more like the song fellow One Directioner Zayn Malik released as his first single — 'Pillowtalk'. A song that currently has over 703 million views on YouTube, and a song that hit the number one spot in a massive number of countries because, yes, it was a damn good song.
After all, Styles has a lovely voice, is undoubtedly talented, and he's definitely gungho about this new solo career of his.
Sadly, though, and even though 'Sign of the Times' will obviously sell well because…..One Direction fans…..it's not a particularly good song, and Styles can do a lot better.
Listen to Harry Styles's solo single 'Sign of the Times' in the audio video below, and be honest with yourself. I dare you. Because "Awesome". No, it's really not.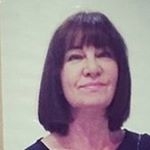 Latest posts by Michelle Topham
(see all)