German singer Herbert Grönemeyer has a piano version of his new track 'Fang mich an' ('Catch me') up on his YouTube channel. The song is from his latest album 'Dauernd Jetzt' ('Steady Now'), which was released in 2014, and it's really quite powerful and quite lovely.
Then again, from what I've already heard from this album, there are quite a few tracks on it that are showcasing the brilliant Grönemeyer at his strongest and best. Tracks like 'Morgen', one of my favorite songs of the last year.
So it's not surprising either that Herbert Grönemeyer won a Goldene Kamera award for 'Dauernd Jetzt' for having the best German language album.
As for 'Fang mich an' ('Catch me'), it's his latest single from the album with an official video of the song on its way soon. A video that seems to have Grönemeyer dancing. Can't wait for that.
Meanwhile, until that releases, do listen to the piano version of the song below. It's so simple, just Grönemeyer and a piano, but that's what makes it so beautiful. Well, that and his incredible voice and those beautiful lyrics.
Remember too, you can pick up 'Dauernd Jetzt' at iTunes.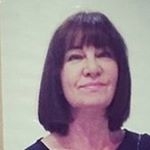 Latest posts by Michelle Topham
(see all)