Hercules & Love Affair's 'Omnion' music video has beautiful imagery
Dance music project Hercules & Love Affair's new album Omnion will be released on September 1st. A month ago, the project released the video for the title track. A track that features folk singer songwriter Sharon Van Etten, and a video that was produced by London-based filmmaking project Crowns & Owls.
A video that is so pretty, I might add, I've watched it at least 10 times just to try to see how they managed to create that.
After all, the Hercules & Love Affair's Omnion music video takes place on an incredibly minimalistic and tiny set that somehow looks huge, explores gender and sexuality, has the most beautiful imagery throughout and ends with a gorgeous rebirth scene.
Crown & Owls explain how they did all that on a very limited budget, and made it beautiful, at Directors Notes.
Omnion itself is a collaborative effort between Hercules & Love Affair, aka Andy Butler, and this time around artists like Gustaph, Faris Badwan, Rouge Mary and Mashrou' Leila.
You can pre-order the project's upcoming new 11-track album Omnion. And, of course, watch that stunning video below.
Hercules & Love Affair – Omnion from Crowns & Owls on Vimeo.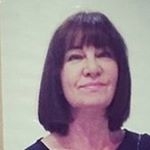 Latest posts by Michelle Topham
(see all)