Oh now this looks wonderful — the upcoming Japanese 8-episode comedy drama He's Expecting.
A Netflix exclusive series that just got a new trailer today, and a story about a man who becomes pregnant, the woman he is casually dating, a baby on its way and a society that can be quite judgemental.
All happening in a world where a man is now having to deal with the exact same issues women before him have often dealt with, and getting the same responses from the woman he is dating that women have heard from men for thousands of years.
He's Expecting is based on the Kentaro Hiyama's First Pregnancy manga written by Eri Sakai, and is a co-production between Netflix and TV Tokyo.
The series stars Takumi Saitoh and Juri Ueno in the lead roles of Kentaro Hiyama and Aki Seto.
The just released He's Expecting trailer is a 2-minute look at events from the perspective of Kentaro Hiyama, suddenly pregnant and realizing he wants this baby, even if the people around him are not always the most supportive.
And yes, this looks absolutely brilliant in that quirky, thought-provoking way that only the Japanese seem to be able to properly pull off.
Watch the just released He's Expecting trailer below and you'll see.
All 8 episodes of He's Expecting will be streaming on Netflix from Thursday, April 21st.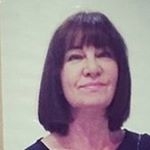 Latest posts by Michelle Topham
(see all)