Extremely successful Japanese boy band Hey! Say! JUMP has released the official music video for their new song 'Fate or Destiny'.
The song is an English-Japanese language track, and is one of the tracks featured on their upcoming ninth album FILMUSIC!.
That album will be out on August 24th in Japan.
Fans of the currently airing Japanese drama Junai Dissonance will also likely recognize Hey! Say! JUMP's 'Fate or Destiny'.
After all, as it is the theme song for the drama, which also stars Hey! Say! JUMP member Nakajima Yuto.
The prolific boy band currently has eight studio albums out, with their first album JUMP No. 1 coming out in 2010.
They have also released twenty-eight singles and forty-one music videos since their debut.
The just released Hey! Say! JUMP 'Fate or Destiny' music video features the group's members filmed in various deserted buildings and outdoor locations.
With its melancholy feel, it is the perfect accompaniment to the romantic song.
Watch it below, and watch Junai Dissonance (aka Love Dissonance) via Viki.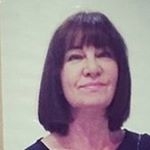 Latest posts by Michelle Topham
(see all)