Los Angeles-based pop rock band Hey Violet released their new single 'Break My Heart' last month. It's the second single from their upcoming new album, which should see the light of day sometime in 2017.
Today, 'Break My Heart' got a new music video that has the band back in high school, complete with cheerleading outfits and varsity jackets. Something I found a little odd, as they have always been a band that has seemed a bit 'cooler' and more edgy than that.
Then again, marketing to the teen market does tend to bring in more money, so that's probably why the band, or their label, decided to go in that direction. And lead singer Rea Lovelis is still only 18 so, if she wasn't doing what she was doing, she could still be in high school herself.
Not my cup of tea, though, I have to admit.
Hey Violet signed to Hi or Hey Records last year, and this new album will be the first one on the label.
It will also be the debut album for the band as it is today as This Is The End of Control, their original 'first album', was released under the band's previous name Cherri Bomb, and with Julia Pierce as the band's lead singer.
Even though I'm not a fan of the 'Break My Heart' official music video, the track itself certainly has appeal. It's catchy, energetic and has a cool electro chorus.
Watch the video below. You can grab the track on all major music sites.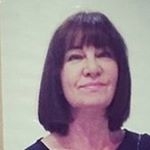 Latest posts by Michelle Topham
(see all)