Pop soul singer Hindi Zahra was on the French TV show Le Grand Journal last week where she performed her song 'The Blues' from the album Homeland. And what a fantastic performance it was.
Zahra, just in case you don't know, is a French Moroccan singer who was actually born Zahra Hindi, but decided it sounded better the other way around as a stage name. She sings mainly songs that are a lovely mix of pop, soul, folk and jazz with also some Berber influence.
Hindi Zahra has a couple of albums out, the last one released in 2011, and a new single this year called 'Any Story'.
Watch Hindi Zahra singing 'The Blues' on the CANAL+ show Le Grand Journal below. Such a lovely intensely intimate performance, especially seeing as how it was in front of quite a large live audience.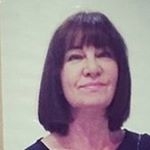 Latest posts by Michelle Topham
(see all)