One of my favorite contemporary Japanese singers is Aina the End — a singer and idol who got her professional start in the music business when she auditioned for and won a place in the new alternative idol group Bish in early 2015.
Since then, along with the other four members of the hit idol group, Aina the End has gone on to release seven albums, a live album, three EPs and a slew of singles.
In early 2021, Aina the End also launched her solo career with her debut solo studio album The End.
That was followed by her second album The Zombie just eight months later.
With her trademark husky voice, astounding vocals and edgy look, my guess is Aina the End will go on to be an even bigger deal in the future than she already is with Bish.
A group that, by the way, is sadly due to disband later this year.
So, for all those people who are as big of a fan of Aina the End's music as I am, here is a little bit of basic information about her, including what is Aina the End's real name, how old is she and when is her birthday.
Just a little bit of information about Aina the End
Aina the End's real name is Aina Iitani (飯谷愛菜 in Japanese).
She was born in Osaka Prefecture on December 27th, 1994, so the Japanese singer has just turned 28-years-old.
That also means she is a Capricorn.
Aina the End is 159cm tall, so she is quite petite at just over 5 feet 2 inches in height and, for those who are as obsessed with blood type as the Japanese, she is Blood Type A.
Along with her work with Bish, Aina the End has also been the featured singer on songs from Japanese musicians like TeddyLoid, Genie High, Mondo Grosso, My First Story, Roth Bart Baron, and Dish, as well as with American guitarist Marty Friedman.
She currently has two solo albums out, an EP, two singles and 8 singles where she was featured artist.
The first song she wrote was 'Shinitai Yoru ni Kagitte' — the ending theme song to the Japanese drama of the same name.
Last year, Aina the End starred as Janis Joplin in the Japanese version of the hit Broadway musical A Night with Janis Joplin.
To see just what kind of live performance Aina the End is capable of, watch her astounding live performance at SPACE SHOWER TV last year, then tell me she isn't going to be a massive solo star as, hell, that was one of the best live performances I saw all of last year.
Learn more about Aina the End via her official website, and follow her life updates on her Instagram account.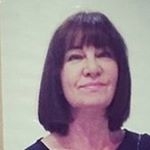 Latest posts by Michelle Topham
(see all)