How to make Nadiya's Rose & Raspberry Fool
British cook Nadiya Hussain is always coming up with lovely looking and delicious dishes that do not take long to make.
Look at Nadiya's Rose & Raspberry Fool, for instance. It looks beautiful, yet needs only a few ingredients and takes minutes from preparation to serving. It is also a wonderful way to use up leftover fruit and cream — because, yes, you can make this with raspberries or just about any other stewed fruit as well.
In fact, if you are looking for a quick dessert that will impress just about anyone you serve it to, Nadiya's Rose & Raspberry Fool is perfect.
So how do you make it?
Ingredients
600g/1lb raspberries
125g/4½oz caster sugar
Lemon juice
300ml/10fl oz double cream
100ml/3½fl oz Greek yoghurt
2 tbsp rose water
30g/1oz–50g/1¾oz coconut flakes
Crystallized rose petals
Method
Put 50g of raspberries, caster sugar and a couple of tablespoons of lemon juice into a pan over a medium heat and let them stew.
Bring the raspberry mixture to a boil, stir and then let it continue to boil for around 15 minutes until the mixture thickens. Take it off the heat and leave to cool.
Using edible rose petals, paint each petal with egg white and then dip into caster sugar. If you want the petals to crystalize correctly, you will want to make these 24 hours before and let them dry in a cool, dry place.
Pour the double cream into a bowl and whip it until it forms soft peaks. Add the rest of the caster sugar, and gently fold it in.
Add the Greek yogurt and the rose water and mix the cream mixture well.
Pour in the now cool raspberries, and mix until the raspberries just ripple through the cream mixture.
Spoon the mixture into four large glasses and top with a couple of fresh raspberries on each one. Then add a sprinkling of toasted coconut shavings.
Finally, put a couple of crystalized rose petals on top of each dessert and serve.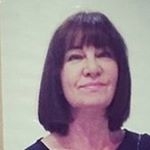 Latest posts by Michelle Topham
(see all)