I'm not a huge fan of Hozier's 'Take Me To Church'. Loved the video, of course, but the song was just…..eh. Whatever. But…..I did love the live performance of 'Take Me To Church' mixed with 'I Put a Spell on You' Hozier did with Annie Lennox at the Grammys last month, as it was easily the best performance of the night.
Come on, 60-year-old Annie Lennox singing even better than she sang in her twenties, and with a stage presence like no other. Listen to that, and can't you see why she's been known as 'the greatest white soul singer alive'. I know I can.
So, yes, Hozier and Annie Lennox singing 'Take Me To Church' and 'I Put a Spell on You' is my Repeat Rotation Video for today. Do you really have to ask why?
https://www.youtube.com/watch?v=HZEChv1AaOk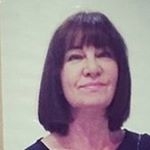 Latest posts by Michelle Topham
(see all)