Hozier has released the video for his new single 'Someone New' and it's very very nice.
Starring the amazingly beautiful Game of Thrones star Natalie Dormer, Hozier's new video tells the story of a woman who is never happy with the guy she has, so she always wants 'Someone New'. Problem is, she's not any happier no matter which new guy she goes after.
Hozier's 'Someone New', of course, comes off his debut album 'Hozier', which also includes his incredibly successful single 'Take Me To Church'. Personally, I wasn't a huge fan of that song but 'Someone New' is a whole 'nother story, as I love the gospel backtones and Van Morrisson style sound to this one, and Hozier's voice here is perfect.
You can grab his debut album 'Hozier' on iTunes currently, where you'll also find this latest single.
Meanwhile, listen to it below and try not to fall in love with Natalie Dormer although, frankly, reading some of the comments on the video so far, that seems quite a difficult thing to do. Gay, straight, bisexual or anything else you may identify as.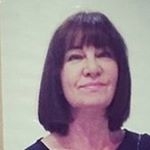 Latest posts by Michelle Topham
(see all)