South Korean singer, songwriter, actress and fashion designer (yep, she is really busy) Hyomin (real name Park Sun Young) has joined a new agency.
After leaving her previous agency Sublime Artist Agency in early 2021 when her contract expired, she has been a free agent ever since.
It was announced by her new agency itself earlier today, however, that Hyomin has now signed with ANDMARQ.
ANDMARQ, while still small (and often they are the best agencies, as an artist usually gets even more personal attention) also represents a number of other extremely successful South Korean artists.
They include Baek Jin Hee, whose current drama The Real Has Come is a smash hit, Jang Young Nam who did a stellar job as a laywer and obnoxious mother in the recently ended Crash Course in Romance, and Park Jin Joo who was one of my faves in Her Private Life and Our Beloved Summer.
ANDMARQ also represents Kim Ye Won, aka Ye Won of K-pop group member Jewelry, and recent cast member in What's Wrong with Secretary Kim?, as well as Lee Joo Bin who was stellar at playing crazy ex-girlfriends in She Would Never Know and Love in Contract.
Hyomin signing with ANDMARQ announced by agency
The agency made this statement about Hyomin signing with them:
We will be unsparing in our active support of Hyomin, who is versatile and has many different sides, so that her talents can fully blossom as much as her heart desires.
Hyomin herself is a member of the popular girl group T-ara.
She has already appeared in several popular K-dramas, including My Girlfriend is a Gumiho, and Midnight Thriller, as well as in the movies Ghastly and Jinx!!.
The 34-year-old actress and singer owns clothing line SAY NO MORE, which she also designs for, has three EPs out and several singles, and has also provided songs for TV show soundtracks.
One of her latest ventures in the music world was the November, 2021 release of T-ara's latest singles album Re:T-ara, which peaked at #6 on the Circle Album chart in South Korea.
Yep, Hyomin is busy and, now she has signed with ANDMARQ, the agency is likely to be even busier.
More information: The official ANDMARQ website and via their YouTube account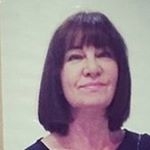 Latest posts by Michelle Topham
(see all)