Popular Korean k-pop star Hyuk, aka Han Sang-hyuk, is making sure his solo career kicks off with a bang. This after Hyuk released his first mini album yesterday, along with a gorgeous music video for the title song 'Winter Butterfly'.
The new track's lyrics were written by Hyuk, with the music co-composed and arranged by the singer in a collab with Hot Sauce.
Hyuk began his music career as the youngest member of the popular South Korean dance and R&B influenced boy group VIXX, after being chosen for the band due to his appearances in the survival idol show MyDOL.
Since then he has also acted in several Korean shows, as well as in a critically-acclaimed lead role in the comedy action movie Chasing. For that role, Hyuk earned the Shanghai International Film Festival's award for Best Action Movie New Performer.
Hyuk has also released several solo songs before yesterday's 'Winter Butterfly'. Most notably a cover of Justin Bieber's 'Love Yourself', his first self-written song 'Hug', and his first official solo single 'Boy with a Star' in January of this year.
This week, Hyuk followed up his already lovely solo releases with 'Winter Butterfly' from his new 6-track solo mini album of the same name. Proving if he decides to continue with it, with his gorgeous voice, he has a superb solo career ahead of him.
The track listing for Hyuk's Winter Butterfly is as follows:
01.겨울나비
02.Boy with a star
03.If Only [Feat. 안다은 of 디에이드]
04.way to you
05.너의 밤은 아프지 않기를
06.안아줄게 (Concert Ver.) (CD Only)
Watch Hyuk's 'Winter Butterfly' music video below.
It is a lovely, dreamy video with Hyuk cycling through the South Korean countryside, singing about how, even if his relationship seems to be over, he still wishes a warm song for his beloved and believes that their relationship has not completely ended.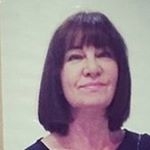 Latest posts by Michelle Topham
(see all)