Is it just me, or do you also have Billie Eilish's 'Lost Cause' music video still on repeat three weeks after its first release?
Honestly, I guess you must have if the almost 54 million views on YouTube and climbing are anything to go by.
Advertising
Because, like me, you must have figured out by now, there is nothing better than watching Eilish surrounded by a group of girl friends in a huge house having fun — playing Twister and darts, eating junk food, lounging on a bed, dancing and trying on clothes.
Especially as it's Billie Eilish showing off more of her fun personality than in the past, when much of her image seemed to be taken up with her melancholy instead.
What is needed from Billie Eilish's 'Lost Cause' music video too is the message to other women of just how important our girl friends should be to us, and how we would be lost without them.
Besides, why waste more time on a lost cause, when you can hang out with cool women and have a laugh instead?
Billie Eilish's 'Lost Cause' music video was conceived and directed by Eilish herself, and it's as laid-back and cool as she seems to be. So damned laid-back, in my today-mood of barely leaving my bed, I'm on my fourth re-watch already.
Advertising
Oh and, with her blonde hair, doesn't Eilish look like a sportier version of Scarlett Johansson more and more every time you watch it?
At still only 19, she is an absolute stunner.
Eilish's 'Lost Cause' is the fourth single from the LA native's sophomore studio album Happier Than Ever and, hell, if the rest of the album features these new sultry-like-a-1950s-singer vocals like the ones on 'Lost Cause', it will be a banger.
Happier Than Ever drops on July 30th. It will be on repeat on my headphones 10 seconds after.
Until then, and after too, watch Eilish's 'Lost Cause' music video down below.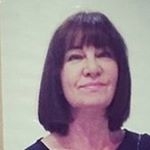 Latest posts by Michelle Topham
(see all)