Ice Nine Kills Version of Maroon 5's 'Animals' is Even Better Than Original (Video)
Ice Nine Kills rocks cover of Maroon 5's 'Animals' for Punk Goes Pop
I thought I was a huge fan of Maroon 5's 'Animals' when it was released last year, and then I just heard this. Ice Nine Kill's new cover of 'Animals' and, Jesus Christ, but this thing rocks.
Ice Nine Kill's version of 'Animals' was recorded for the re-release of Punk Goes Pop Volume 6 (which you can now grab on iTunes) and, to me, it sounds even better than the original.
It's, of course, not electronic or syrupy and far more rock, especially when you get to the chorus and Ice Nine Kill's front man, Spencer Charnas, really begins to sing. Because, holy hell, that voice. It adds the true psychotic terror that the original Maroon 5 version was sadly lacking.
Because listen to the first couple of lines of the first verse:
Baby, I'm preying on you tonight
Hunt you down eat you alive
Just like animals, animals, like animals-mals
Maybe you think that you can hide
I can smell your scent from miles
Just like animals, animals, like animals-mals
In fact, if they ever made a remake of 'Strange Days', one of my all-time favorite films and featuring one of the scariest psychotic killers, Ice Nine Kills' 'Animals' is the first song I'd use for that soundtrack.
Watch the video for Ice Nine Kills' 'Strange Days' below. Isn't that just frikking fabulous?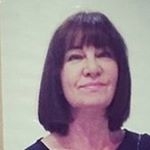 Latest posts by Michelle Topham
(see all)