Iggy Azalea collaborates on female-empowerment song 'Switch' with Brazilian singer Anitta on 'Jimmy Fallon'
Iggy Azalea was back with a new single this week when she performed female-empowerment song 'Switch' with Brazilian singer Anitta on 'The Tonight Show with Jimmy Fallon'.
'Switch' is from Iggy's upcoming new album Digital Distortion, and it's a song that Iggy really wanted to record with another female singer right from the get-go. But she couldn't think of who might be a good fit.
Then a friend asked her if she had seen Brazilian singer Anitta. "She's from Brazil and she's really huge over there. She is cool, and she has these awesome live shows where she dances like crazy".
Azalea got on YouTube to check Anitta out, and loved what she saw. So she contacted her, and asked her if she would be interested in collaborating on a song with her.
Of course, Anitta said yes.
As for 'Switch', according to an interview Iggy gave Zach Sang recently, "It's a song about a woman saying that she's in control of what she wants to do. It's her choice if it's no, or if it's yes, or if it's maybe. It's just basically a woman saying "Yeah, I'm in control of this tonight. It's up to me where you go and when you stop, and what we're doing here is up to me"".
Related: What is Iggy's favorite song of all time? You might be surprised
Digital Distortion was originally supposed to be released in mid-2016, but Iggy Azalea's relationship with then-fiance Nick Young collapsed right before they were supposed to get married around that time.
It was then Iggy decided it was not a good time to release a new album. Not with the whole album having been written about her relationship, and where she was at that point in life.
So she took a break to figure out where she wanted Digital Distortion to go, and which songs she wanted to add to the album and which she wanted to remove.
Digital Distortion is now set to be released on June 20th, 2017.
Watch Iggy and Anitta performing 'Switch' on 'Jimmy Fallon' in the video below. It is a cool performance by both women.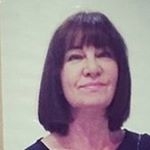 Latest posts by Michelle Topham
(see all)