If you're a fan of New York-based indie band Imaginary People, you probably already know they finally have a debut album coming out. If you didn't, then you should, as Dead Letterbox may just very well be awesome.
Besides, it's high time Imaginary People had an album, as it's been two years since their addictive six-track EP release, and you can only listen to six (albeit fabulous) tracks so many times. So, to be getting an 11-track LP, finally, is, yep, making me happy.
'Simple Life' is the first track released from Dead Letterbox so far and it grabbed me from the opening bars.
Distorted guitars, a little bit of cringe (you know that thing you do when the guitar hits something a little raw and for a second it's a nails on blackboard thing but then…..oh  no it's definitely not), and lead singer Dylan Von Wagner's David Byrne-esque vocals here, and I listened to it over and over again. It's infectious.
Listen to Imaginary People's 'Simple Life' below. Now doesn't that make you think Dead Letterbox will probably be a must buy? It does me.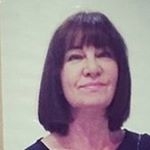 Latest posts by Michelle Topham
(see all)