The Imagine Dragons' song 'Natural' just got a lyrics video, and the band decided to go the more literal route with it using nature to illustrate the song.
In other words, the Imagine Dragon's 'Natural' lyrics video is full of kaleidoscope's of trees, branches and forests, a full moon hanging over the city, the evils of kow-towing to society pointed out, and even a grown-up version of Red Riding Hood in the forest and meeting the wolf.
Advertising
The song ends with Red walking off in one direction, and the wolf in the other.
A pretty imaginative illustration of the song overall, and with some quite beautiful stylized artwork.
As for 'Natural', it is a typical Imagine Dragons song with an anthem-style beat, the usual powerful, shouted vocals and big instrumentation.
Lead vocalist Dan Reynolds has explained the songs meaning by saying:
"Living in a dog-eat-dog world can bring out the worst in you, and sometimes, the best. It would be a lie to tell you I haven't become somewhat skeptical about some things in the last decade of my life. However, I believe that when you truly learn to love yourself, the judging eyes and hateful words become meaningless".
Advertising
No wonder it was used by ESPN for the 2018 College Football season anthem then, eh?
Watch the Imagine Dragons' 'Natural' lyrics video below. And do pay attention to that artwork. It's gorgeous, and like something out of a video game.
You can buy the track or stream it on the usual platforms.
Imagine Dragons has a fabulous time performing 'Thunder' live on stage at Good Morning America
a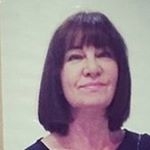 Latest posts by Michelle Topham
(see all)