Imagine Dragons release 'Thunder' remix featuring rapper K. Flay
Rock band Imagine Dragons has released a remix of their hit single 'Thunder' featuring hip hop singer and rapper K. Flay.
A mix that, of course, is electronic because these types of things always are and that, if it wasn't for K. Flay's voice, would frankly be one big bore.
With the K. Flay feature, though, this Imagine Dragons' 'Thunder' remix goes from what would have been 'meh' to something quite cool.
Who knew the addition of a bit of rap could jazz up an average song like this so well?
Related: Imagine Dragons perform 'Thunder' live on Good Morning America and have a blast doing it
Listen to the Imagine Dragons remix of 'Thunder' featuring K. Flay in the official video below. And I'm not a fan of the song at all, but I have to admit this version of it is now stuck in my head.
You can pick up the new track on all major music download sites.
Advertising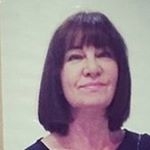 Latest posts by Michelle Topham
(see all)