I'm in love with Amanda Shires 'Parking Lot Piroutte'
I am completely in love with Texas born singer songwriter Amanda Shires new song 'Parking Lot Piroutte' — a track from her upcoming album To The Sunset, and one that has a little of her signature folk/Americana sound, but also has this gorgeous dreamy, ethereal quality to it as well.
A quality that is imprinted even further in your brain with the release of Shires' video for the song a couple of days ago. Full of out of focus, dream-like, psychedelic images as it is.
'Parking Lot Piroutte' itself is gorgeous.
Right from its brilliant title — one that cements in your head the image of a woman in a deserted parking lot with the man she is in love with and, being so happy to be with him, she slowly pirouttes in joy — to its clever lyrics.
Because, not many songwriters write lyrics like this —
"Last night you walked me to my car
You said "You won't be gettin' far before you turn around"
I did a parkin' lot pirouette
I said "You're right, I'm not done with you yet"
Then again, Shires does have an MFA in Poetry, and she is obviously putting that to good use.
Listen to Amanda Shires lovely 'Parking Lot Piroutte' in her official music video below. The song is from her upcoming sixth solo studio album To The Sunset, due for release on August 3rd, 2018.
If you would like to hear more of it, NPR currently has the album available streaming in its entirety and, yep, the whole thing is bloody gorgeous. Pre-order it via one of these links.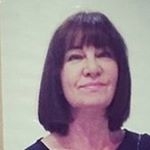 Latest posts by Michelle Topham
(see all)